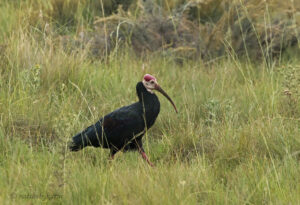 The Wits Bird Club arranged a weekend to the Memel area in the Norther Free State. I decided to go early on Friday and do a bit of my own birding before everyone arrived. Just outside of town I saw a few Southern Bald Ibises not far from the road.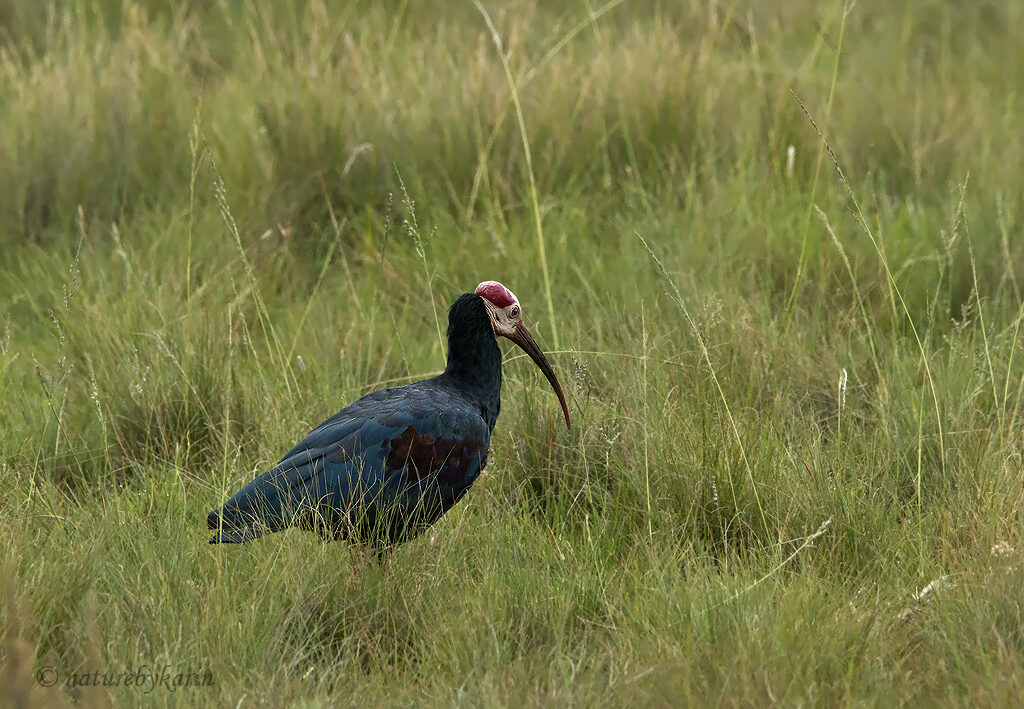 Just a little distance further I spotted a trio of Blue Korhaans.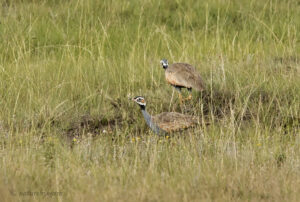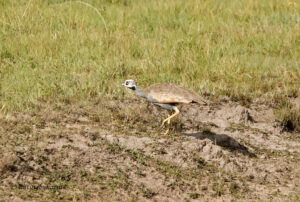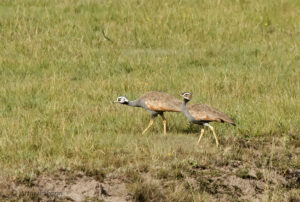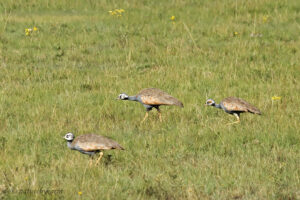 I did a bid of birding in the town. I saw a number of Red-throated Wrynecks.
I just love African Hoopoos and am always happy to see them.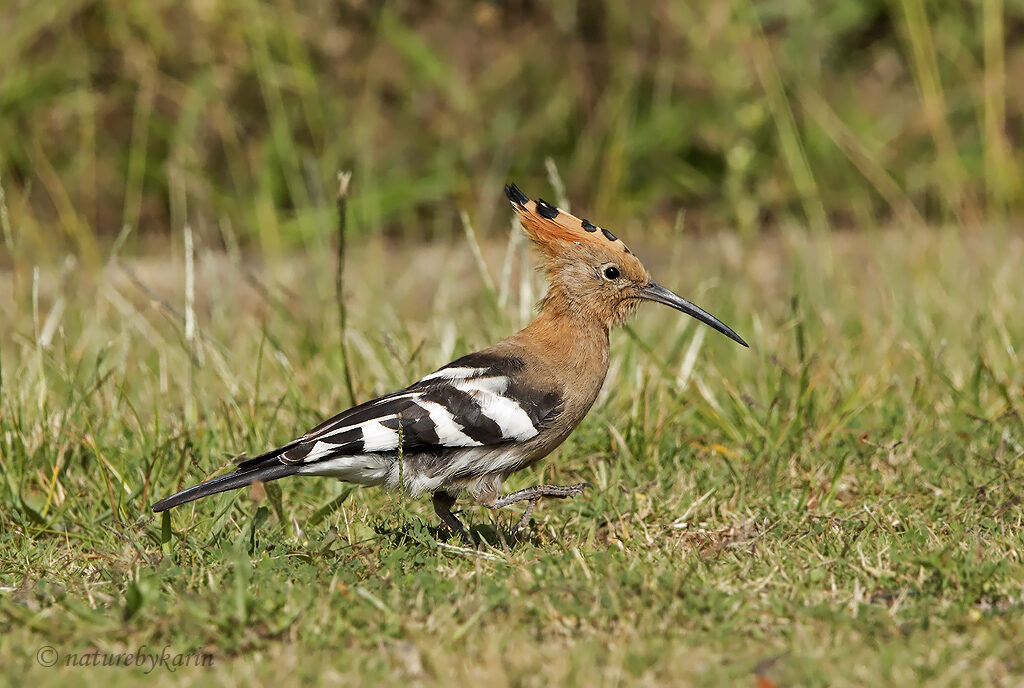 The surprise of the morning had to be an African Paradise Flycatcher. I thought it was to late in the season for these guys to be still around.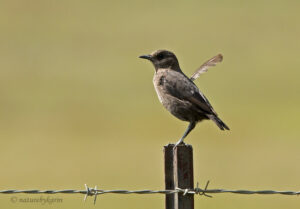 One of the birds that were around in large numbers were Ant Eating Chats. This one had a bit of a wayward feather. This time of the year the Kosmos flowers are in full bloom and quite spectacular. No matter how many times I see these flowers, I remain in awe.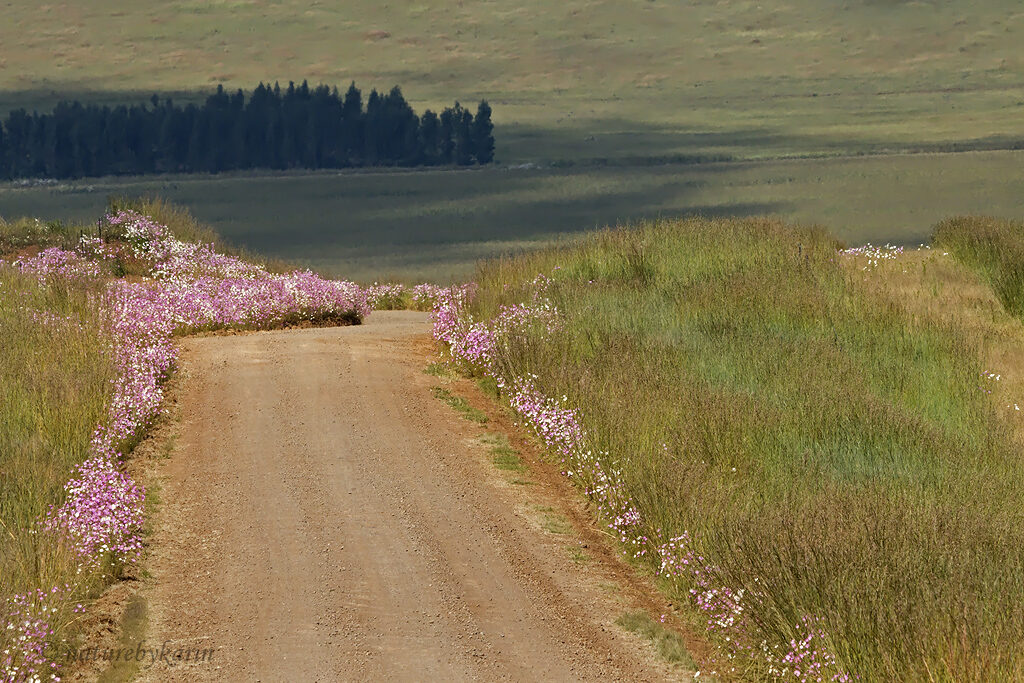 At a little dam I saw a flock of about 29 Southern Bald Ibises. By the end of the day I would have seen about 60 of these cool birds. I also saw two Secretary Birds and a Jackal Buzzard in the distance. Another summer visitor that was still hanging around were the White Storks.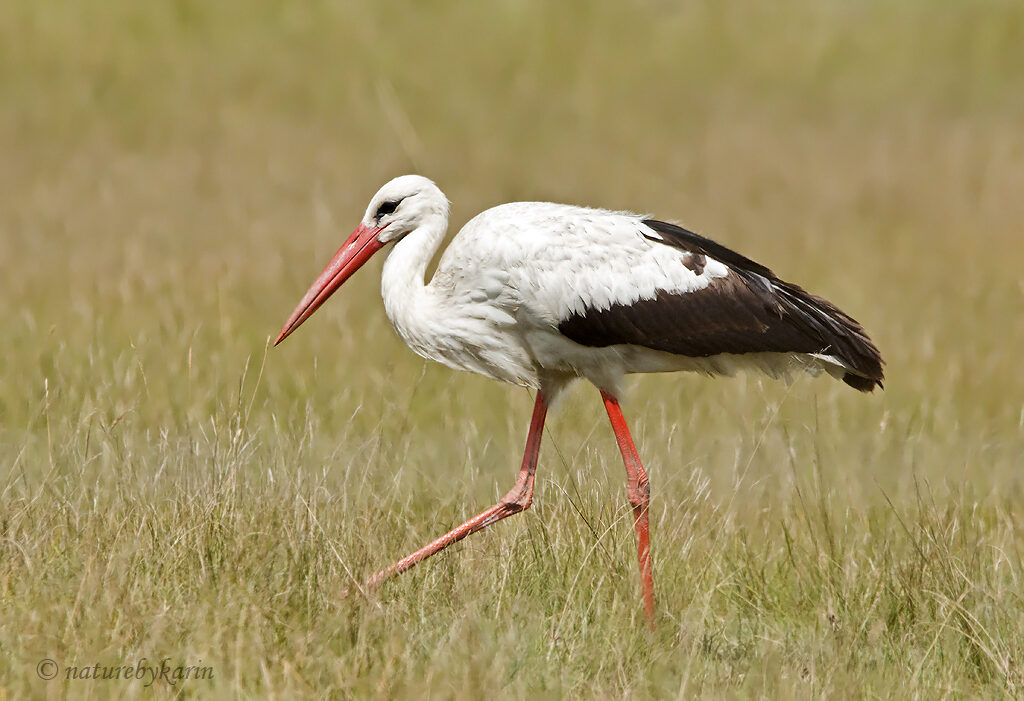 I ended the day with a bit of birding north of the town. I saw more Southern Bald Ibises and Blue Korhaans.
I also saw the only Larks I would see on the weekend – a small family of Spike-heeled Larks.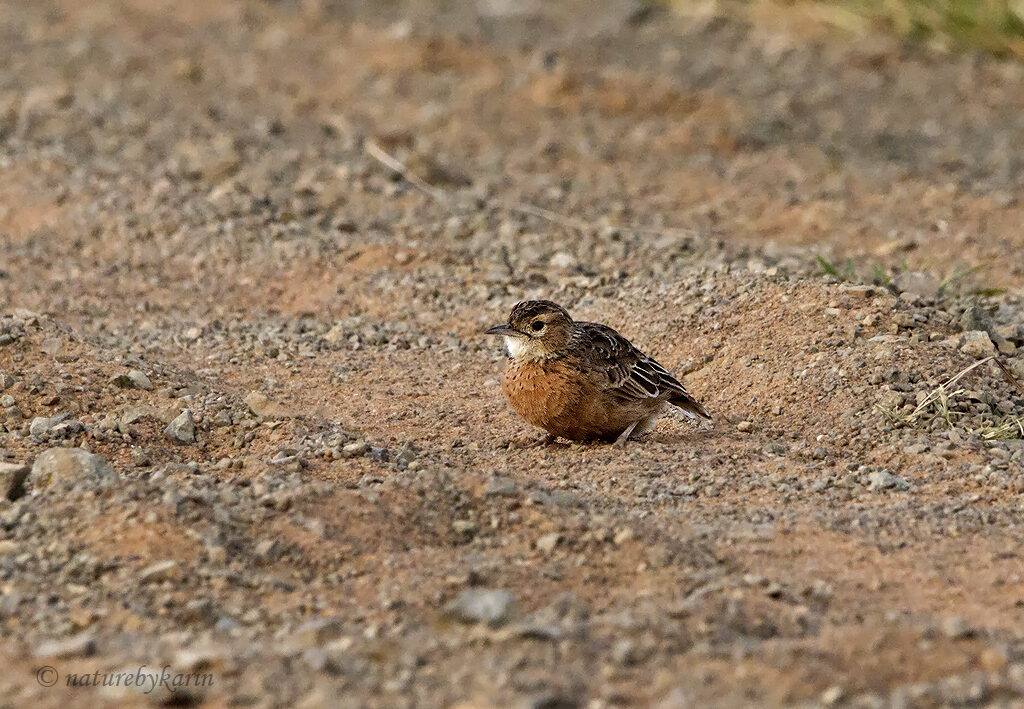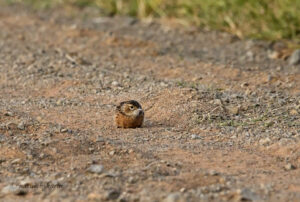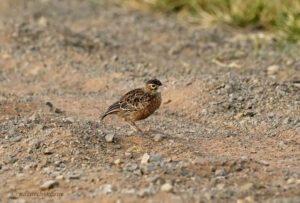 I ended the day with this cute little Cisticola which will probably remain unidentified.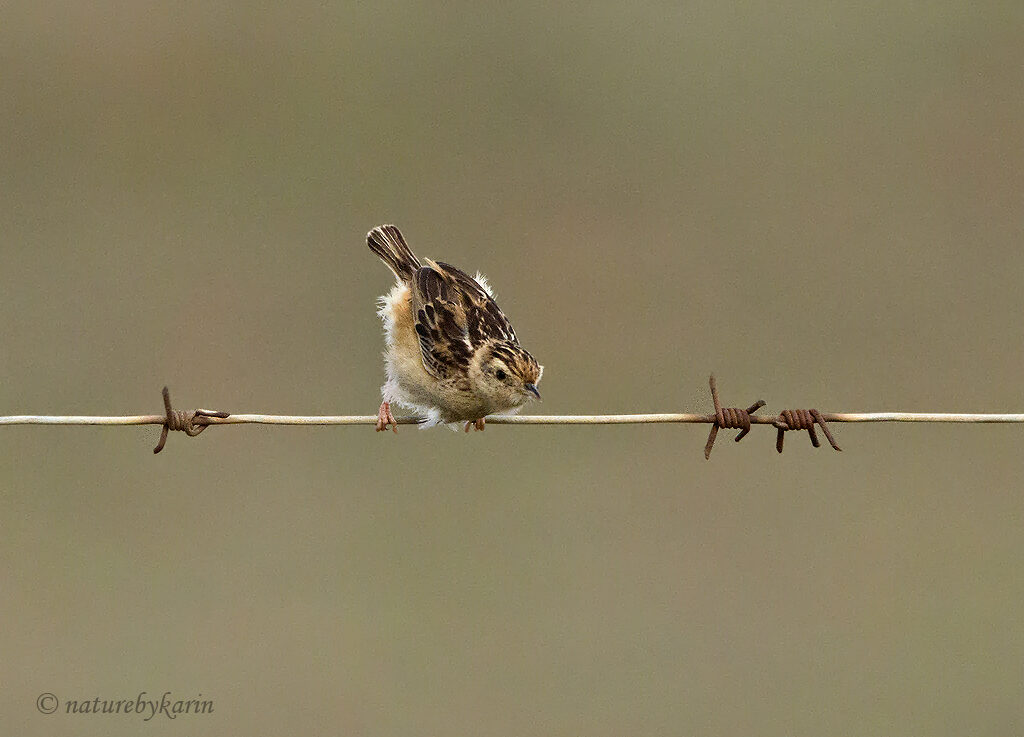 The next morning was an early start in very misty conditions. We stopped next to the road when we heard Grey-winged Francolins calling, and it was not long before we saw them. A Lanner Falcon flew overhead and we saw it land near its mate on a pilon a little distance away.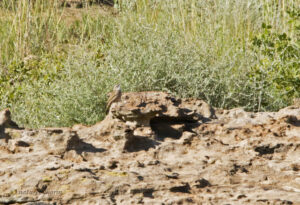 A little bird singing at the top of its lungs had us stopping and scanning a rocky outcrop. We spotted the noisy little one quickly and after some debate all agreed that this was an African Rock Pipit. What a terrific find!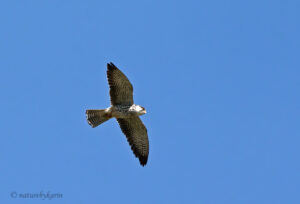 We also saw a pair of Mountain Wheatears and a Cape Bunting. The Amur Falcons were perched all along the fences, and would sweep overhead as we drove past. I was surprised and delighted about the number of Southern Bald Ibises I saw. This one was not yet fully grown.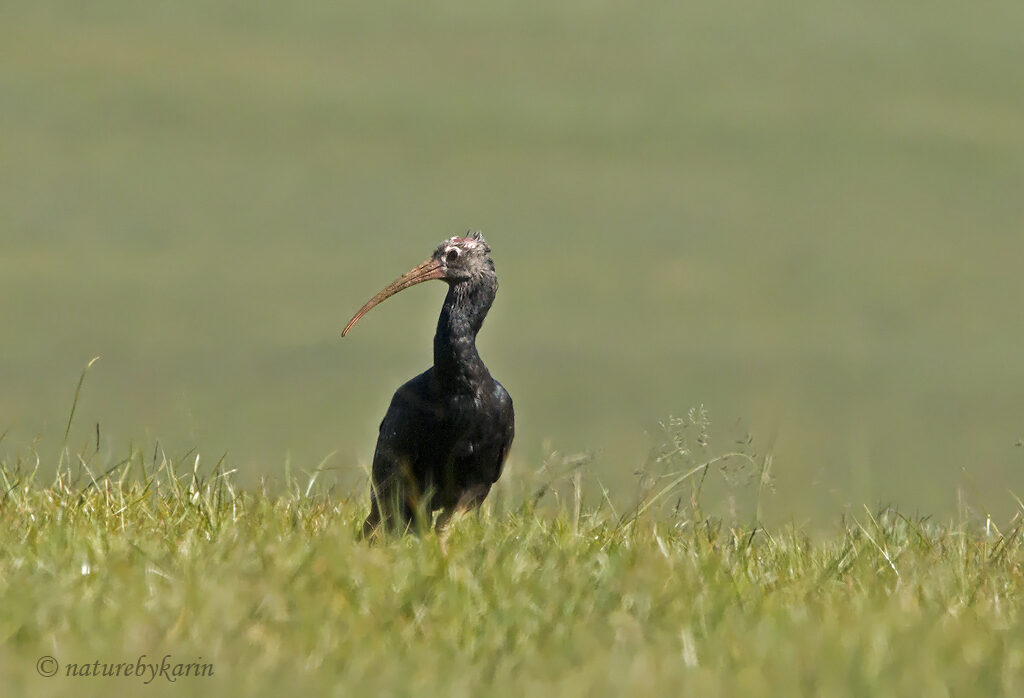 We saw a Jackal Buzzard and a Plain-backed Pipit – another lifer for me! – but neither were close enough for photos.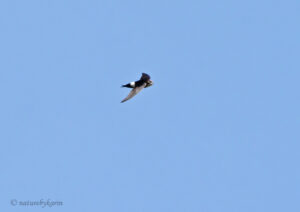 We made another stop at a spot that looked good for Ground Woodpeckers. There were lots of Swifts and Swallows about, and closer inspection highlighted Horus Swifts among them, My lifer count for the morning went up by another one, and then someone said "Ground Woodpecker!" There were three birds. They were clearly visible in the scope where they sat basking in the morning sun, but sadly just too far for anything better than some blurry record shots. I was completely thrilled none the less as this bird was at the top of my wish list for the weekend.
We stopped for coffee at "Die Ark" lookout point. The view was breathtaking.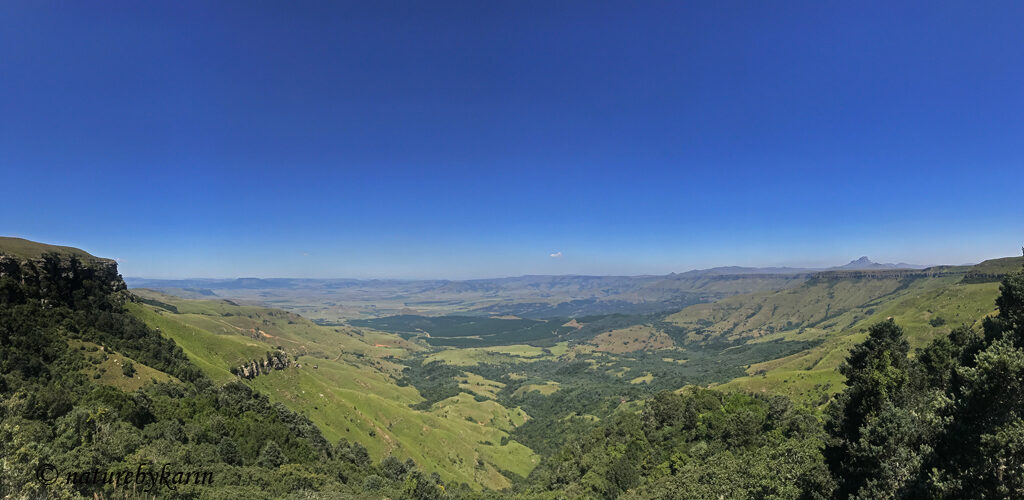 It was also a good time for a group photo.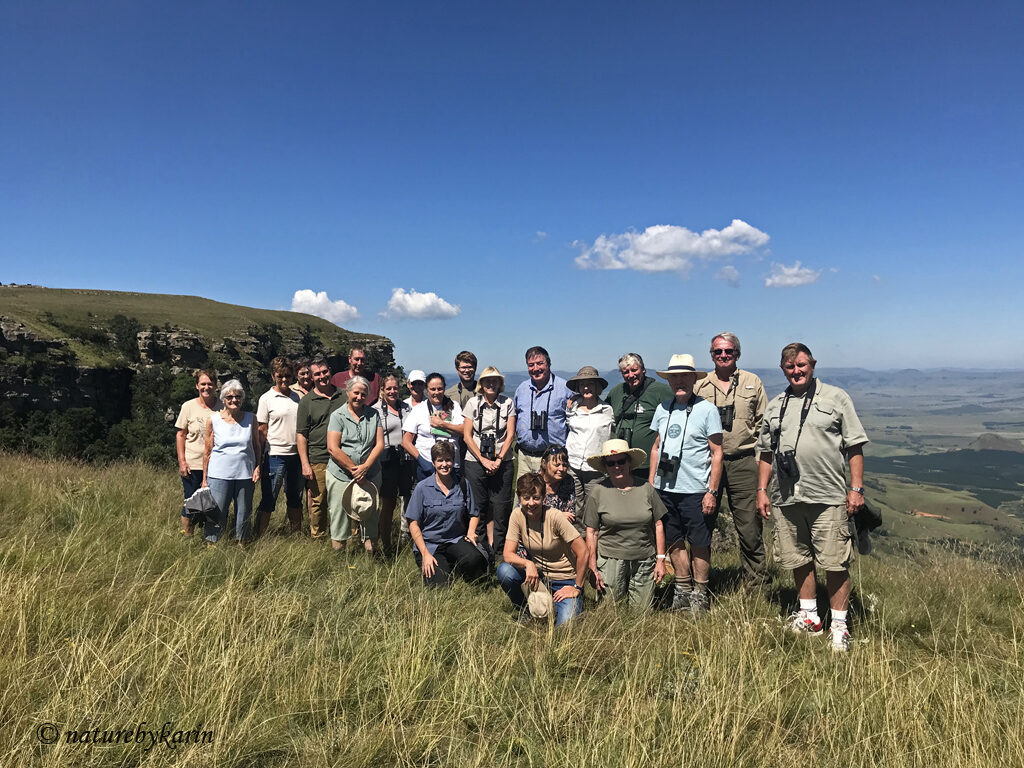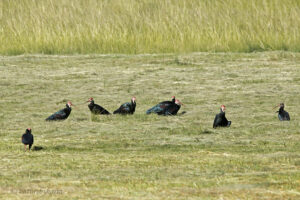 As we drove off, I noticed that one of the cars had a flat tyre. It took a short while to change the tyre and we were off again. We drove down into a litle valley where we saw more Southern Bald Ibises.
We also saw a Grey-crowned Crane.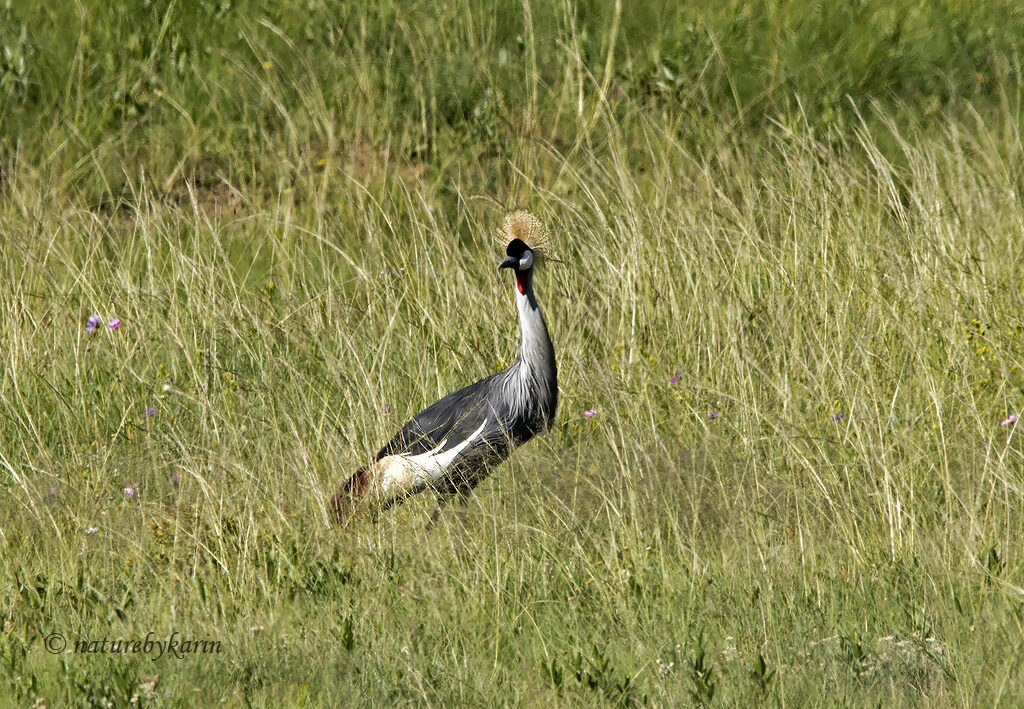 A Rufous-breasted Sparrowhawk did a fly by, and I got a brief glimpse of it but no photo.  A little further on we saw two Blue Cranes in the field next to the road.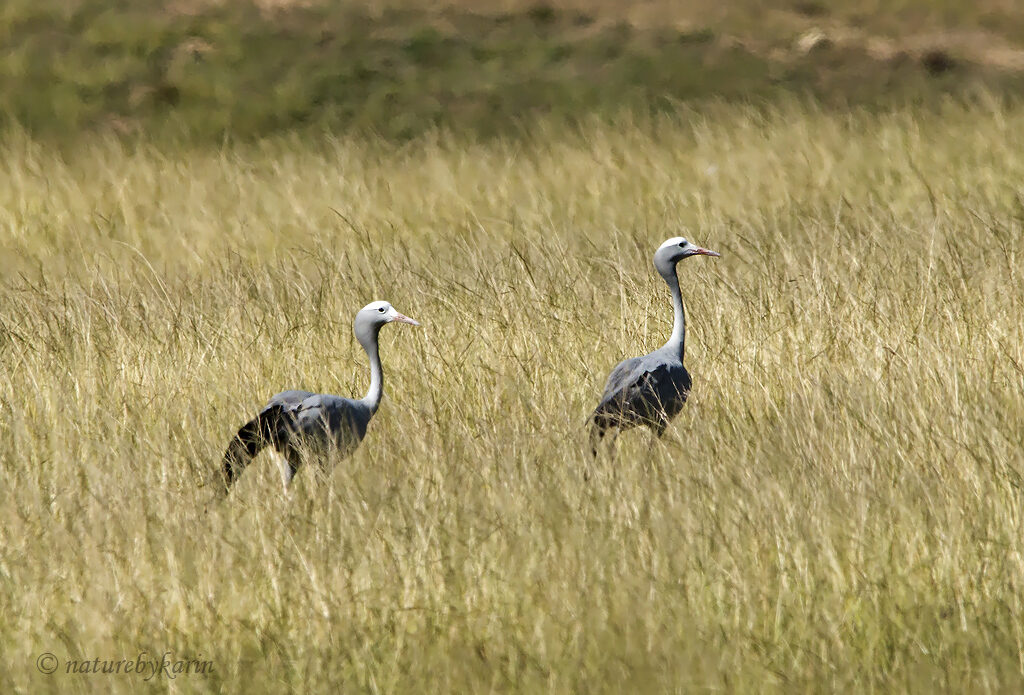 We stopped at a little pond outside town where we saw South African Shelduck, White-faced Whistling ducks, Ruff, Black-winged stilts, Cape Shovelers and a few Glossy ibises to name a few.
On Sunday we headed to Seekoei Vlei. It was quiet birding wise until we stopped at the first hide. There we saw Common Moorhens and Black Crakes. We also saw an African Marsh Harrier and an African Harrier-hawk in the distance. Just as we were about to drive off we spotted a Malachite Kingfisher.
At the next hide there was a Denham's Bustard in the distance. WE also saw White-winged and Whiskered Terns. There was also a Pied Kingfisher.
A Pair of Ant-eating Chats posed nicely.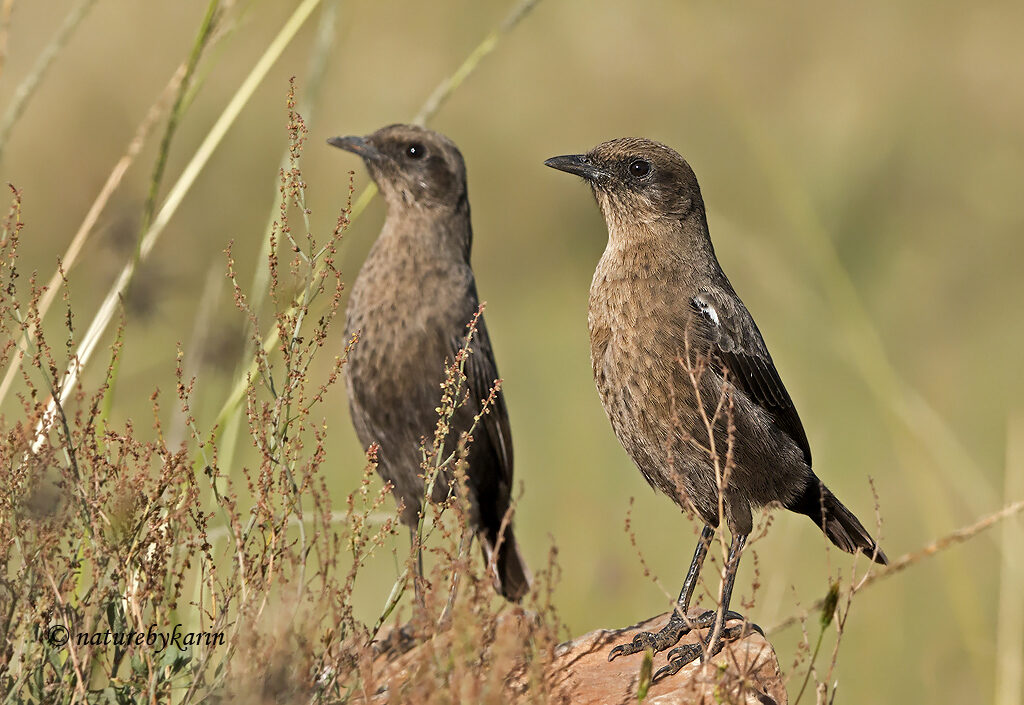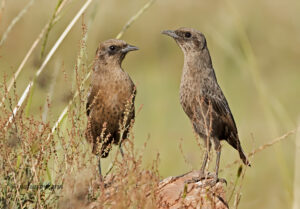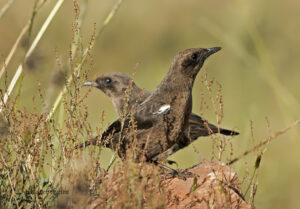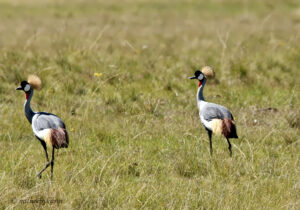 On our way out we spotted a Lanner Falcon hunting near the car. At a little dam on the way back we saw more Grey-crowned Cranes and a few African Snipes. Our morning ended with an immature Malachite Kingfisher and a last Secretary Bird.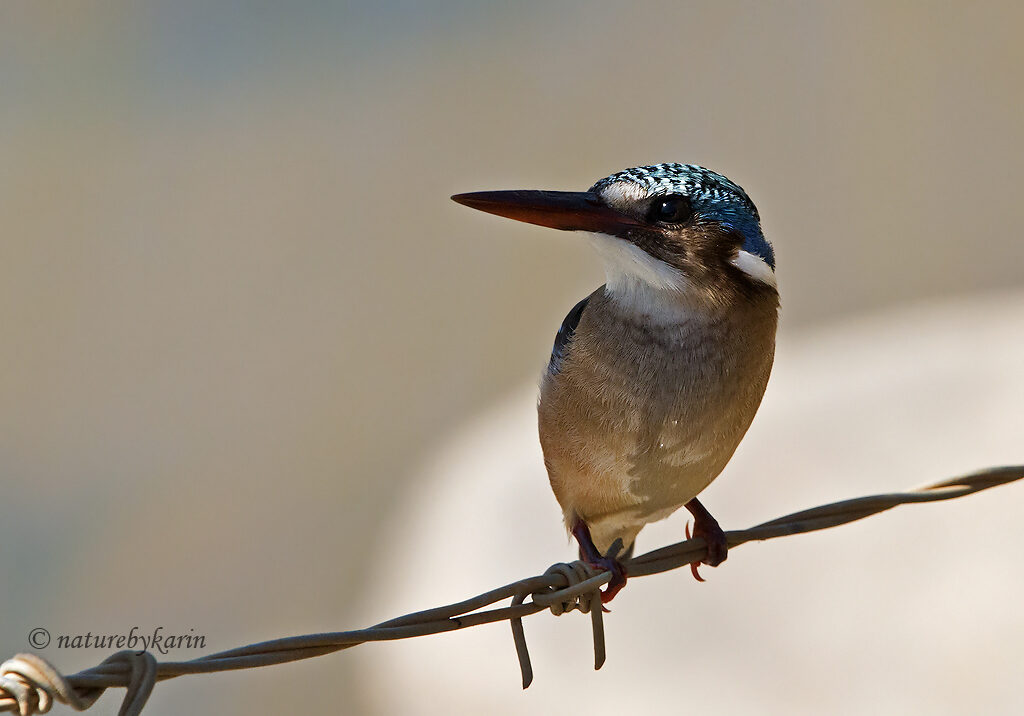 Birding isn't just about the birds. It is also about the smaller creatures and the scenery.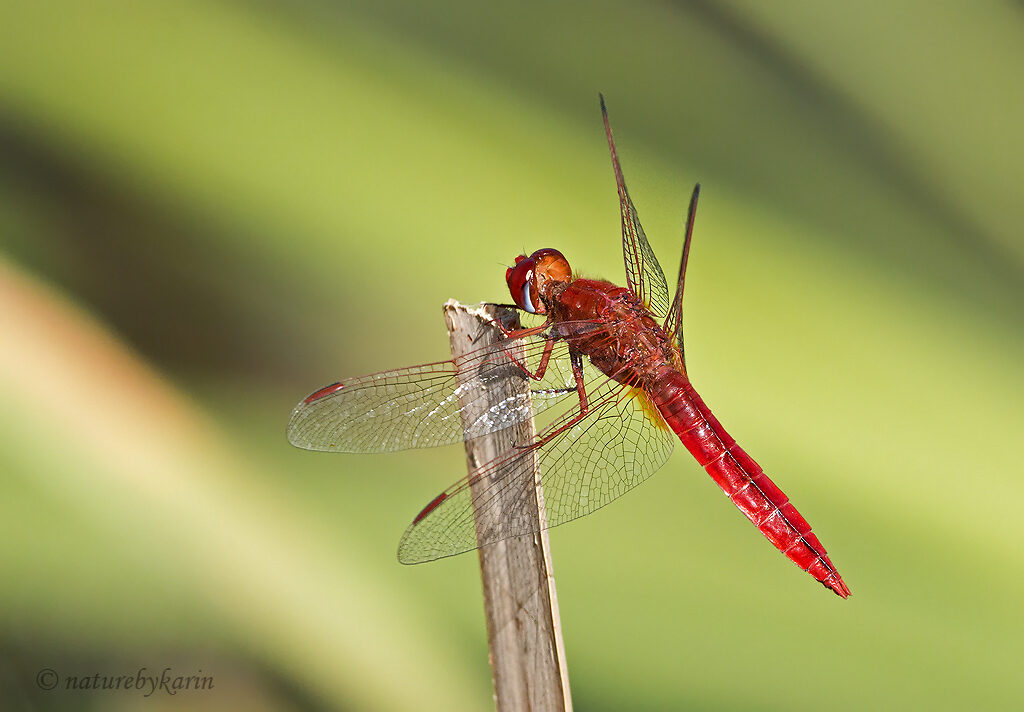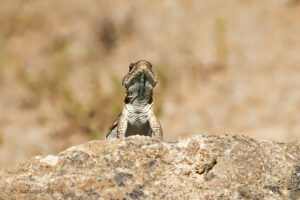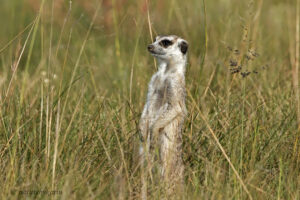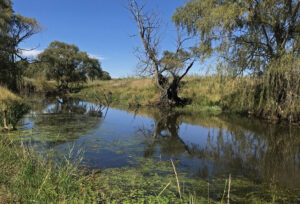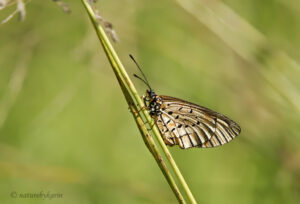 It was a lovely weekend, and I ended the short trip with 115 species seen – and six of those were lifers.
.