At the beginning of April I noticed that the sun was approaching the area towards Sandton. There is a spot not to far from my house where I have an excellent view of the Sandton skyline, and I waited for the right days to see the sun rising behind the buildings.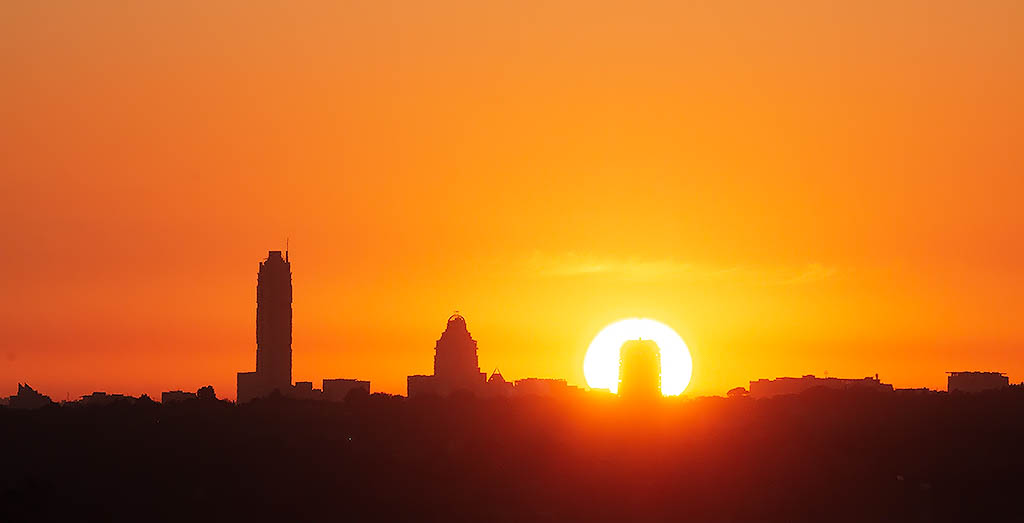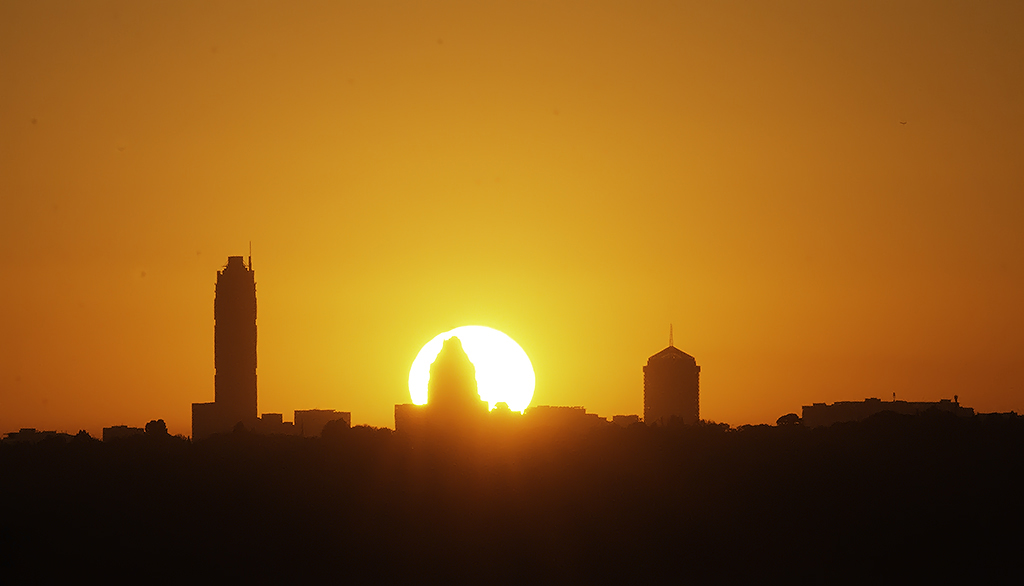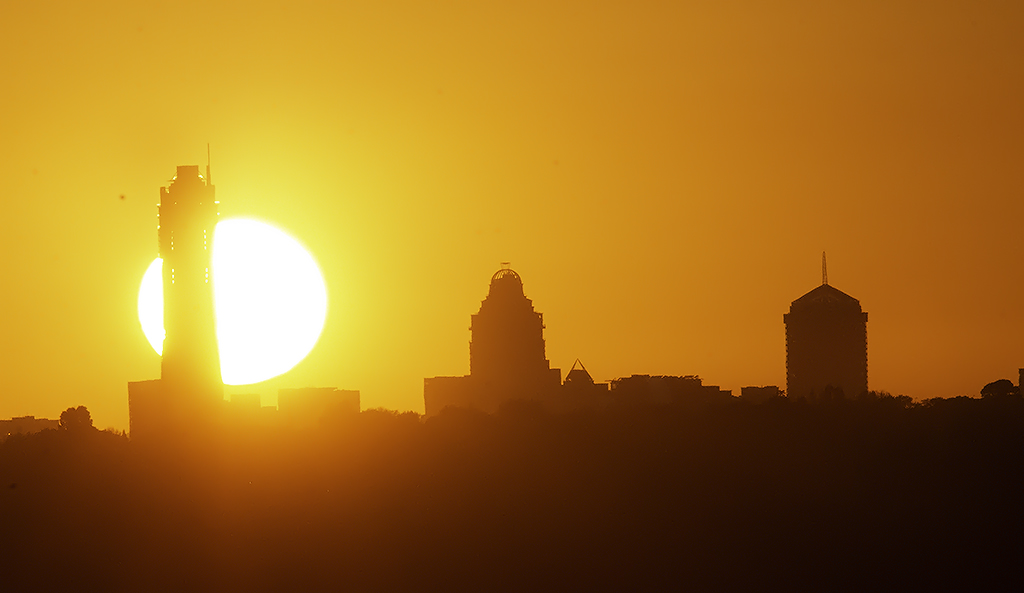 A few clouds created a very different scene.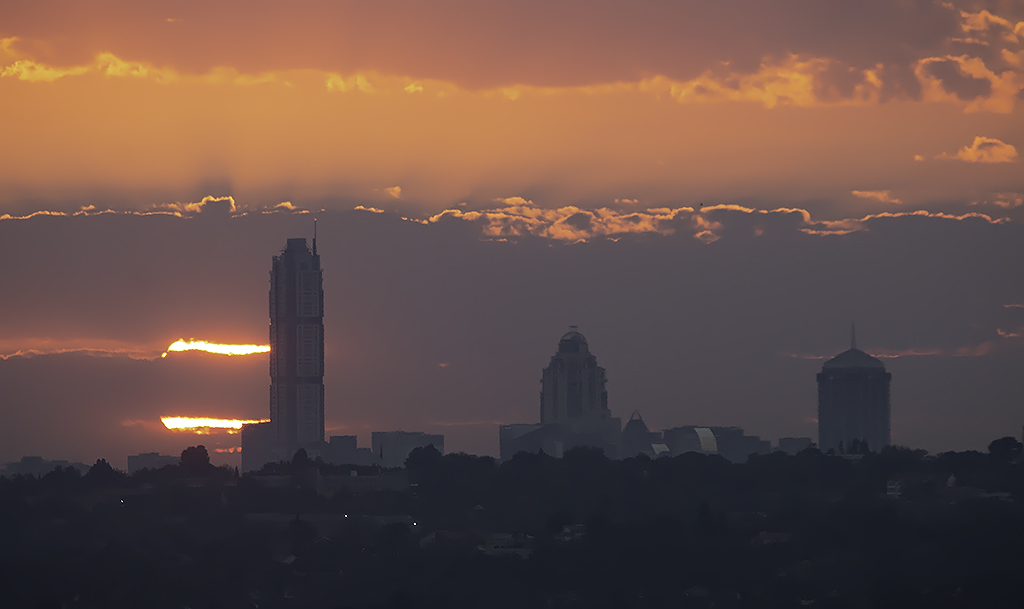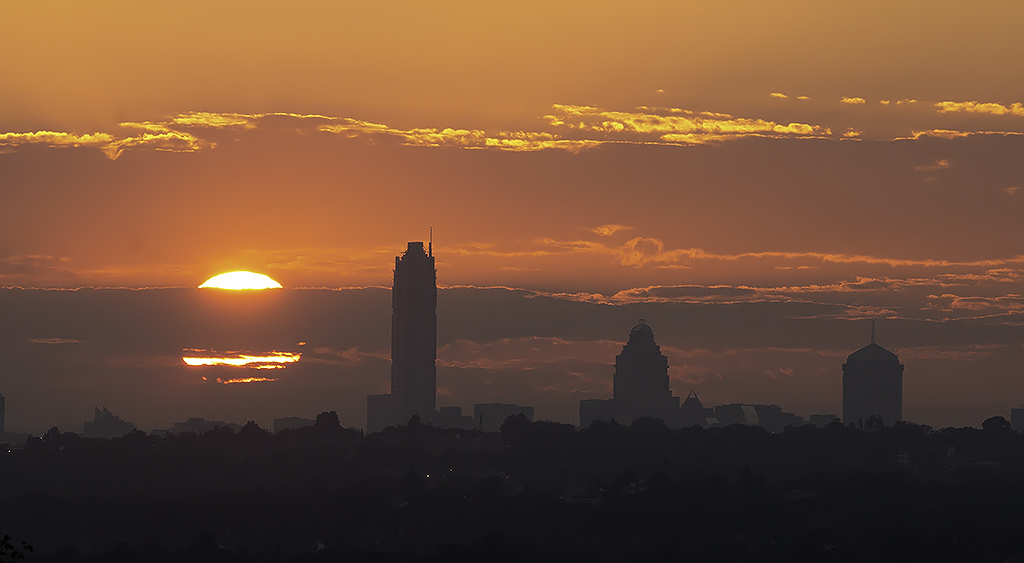 After that it was incredible how quickly the sun rose further north every morning – a certain sign that it was no longer summer.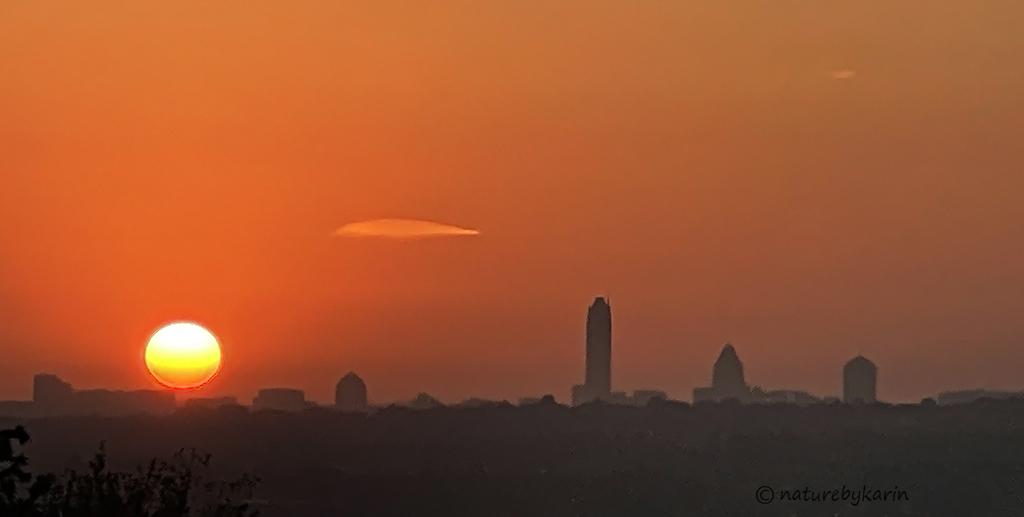 And then April ended with an incredible full moon.