I have wanted to go to Kgalagadi Transfrontier Park since I read someone's trip report in 2012. I never thought it would be a trip I would ever be able to make on my own. But as I read about other people's experiences, I realised that it was not impossible. I made my reservation for this trip 345 days in advance.
And eventually the morning arrived when I was on my way to this bucket list destination.
I arrived at the Twee Rivieren Gate after just less than 12 hours on the road. The N14 to Upington and the road from Upington to Twee Rivieren are excellent roads, but it is a very looong drive from Johannesburg!!
As I parked my car in front of the reception building, I couldn't believe I was finally here!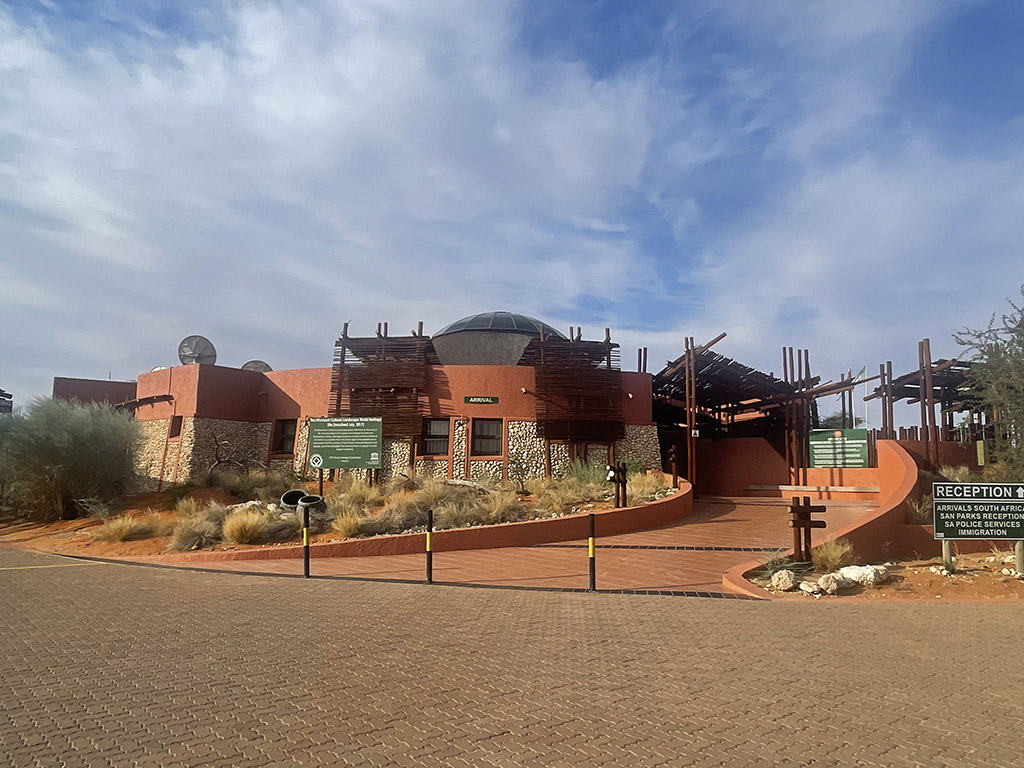 Despite the 12 hour drive, there was a skip in my step as I walked to Reception to check in.
---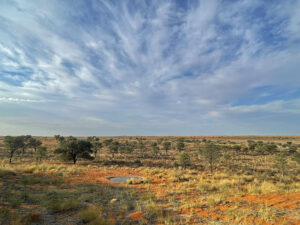 I would only spend my first night in TWEE RIVIEREN CAMP before heading to Nossob. Twee Rivieren is a lovely camp and the hide is a great spot to sit and enjoy the quiet and the endless views into the Park. Click HERE to read about the time I spent in Twee Rivieren Camp.
---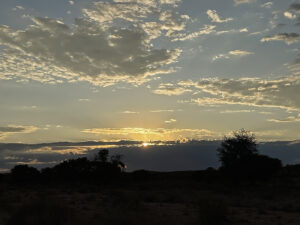 The next morning I headed into the Park to DRIVE FROM TWEE RIVIEREN TO NOSSOB CAMP where I would be camping for three nights. Needless to say, my excitement levels were extremely high as I opened the gate and drove into the vast expanse of the Kgalagadi Transfrontier Park  Read HERE about my very first drive in KTP.
---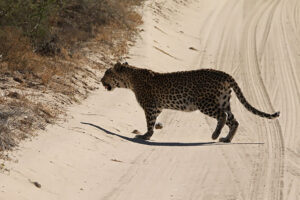 During my stay at Nossob I explored the roads north and south of the camp. The roads were very corrugated, but I was so delighted to be there that it did not matter too much. My DRIVES AROUND NOSSOB also included a lovely sunset drive. You can Read HERE about my Nossob Drives.
---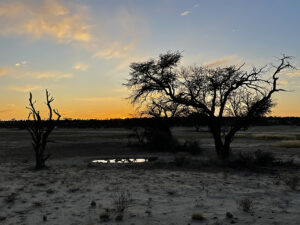 As is the case with most Rest Camps in our beautiful National Parks, NOSSOB CAMP had a lot to offer in terms of the wildlife in the camp, and the sightings from the Hide. I did not just drive around the whole day while I was there, but also spend time in the camp and you can click HERE to read about the lovely moments I had in Camp.
---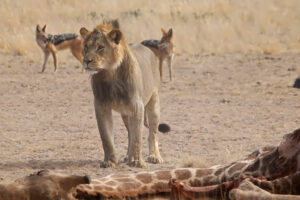 After my three glorious nights at the fabulous Nossob camp, I DROVE FROM NOSSOB TO MATA MATA where I had another three nights' camping booked.  The Long Dune Road was extremely corrugated, but the scenery made up for the discomfort. Read HERE about this scenic and exciting drive.
---
MATA MATA CAMP is as wonderful as Nossob and I really enjoyed the two nights I camped there.
Read HERE about this lovely camp and its cute and adorable inhabitants. 
---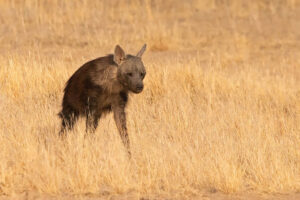 There was really only one road to DRIVE FROM MATA MATA, and that was the road along the Aob River towards Twee Rivieren.
The many waterholes ensured that there was always something so see, as you will see HERE.
---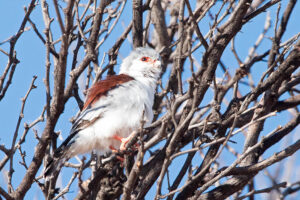 I had planned to camp at Mata Mata for 3 nights, but shortened it to two nights as I wanted to spend an extra night at twee Rivieren. The DRIVE FROM MATA MATA TO TWEE RIVIEREN was somewhat quiet, but lovely.  Click HERE to read about this drive along the Aob River.
---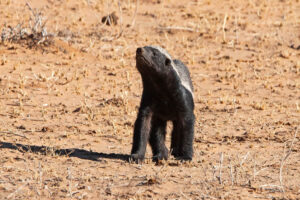 It is interesting how things can work out. Thinking back I realised how fortuitous it was that I changed the one night at Mata Mata to Twee Rivieren. I went on a few DRIVES FROM TWEE TRIVIEREN and had some truly amazing sightings. You can find the details HERE.
---
.
Scroll to top